Route 1: Goldwing / Highway 21 Ride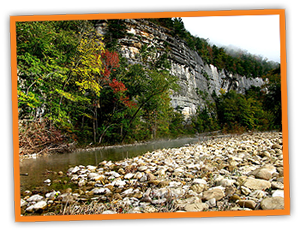 296 miles - 6 hrs. 15 mins.
Eureka Springs, Ludwig, Hagarville, Sand Gap,
Jasper, Harrison, Baryville
This great ride offers wonderful views of the Lost Valley State Park, located in Buffalo River National Park with seven majestic waterfalls. Also on the way is the "Arkansas Grand Canyon" and Mystic Caverns, home of two of Arkansas' fines caves. Boxley Valley is home to Arkansas' famous Elk Heard. Be carefull! The elk tend to cause a bit of traffic congestion!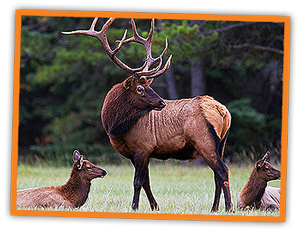 Points of Interest:
Bluebird Hill Overlook
Just off of Highway 62 outside of Eureka Springs, there is a wide shoulder for you to Pull off and take in this amazing view.
Buffalo River National Park
Established in 1972, Buffalo National River is one of the last remaining undammed rivers in U.S.
Elk Grazing near Boxley Valley
From Kingston, head south on 21. Elk are often seen near the Highway 43 and 21 intersection.
7 Waterfalls at Lost Valley
Located in Lost Valley State Park, the main feature is a 53 ft. tall waterfall as well as caves, boulders and mroe.
Arkansas Grand Canyon
On Highway 7 near Jasper, this scenic point looks over several miles of the Big Creek Valley.
Open In Google Maps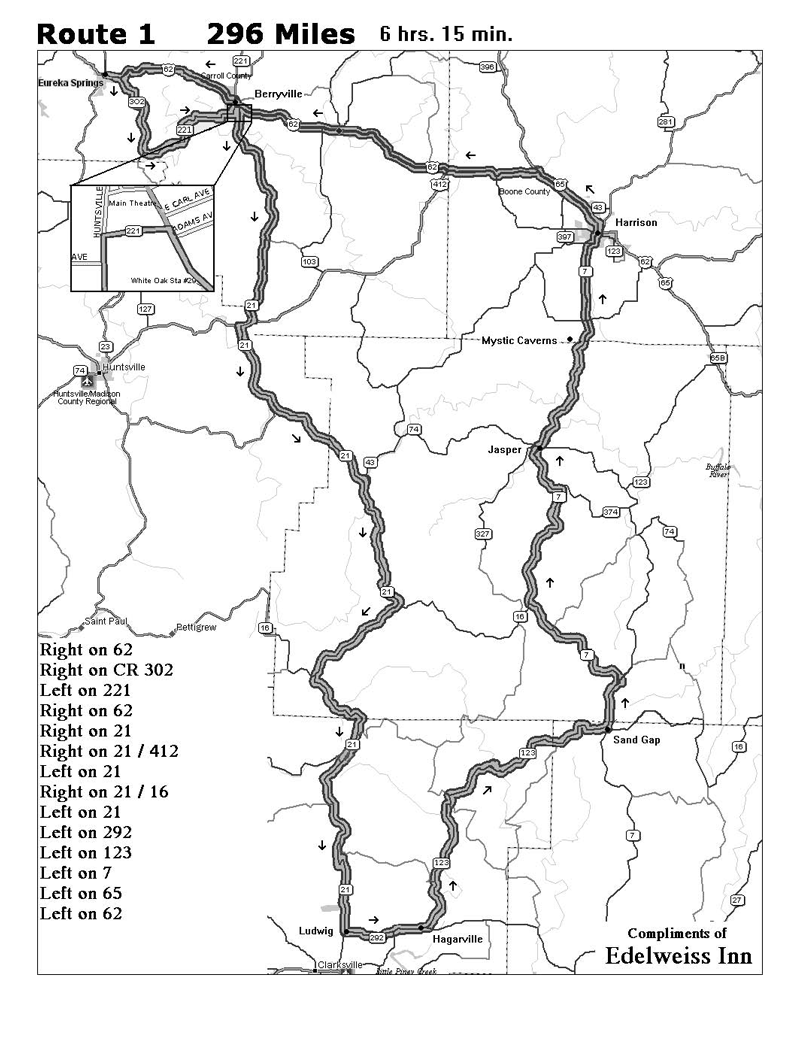 Map courtesy of the
Edelweiss Inn