Route 2: Goldwing / Pig Trail Ride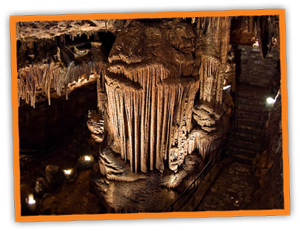 280 miles - 6 hrs. 50 mins.
Eureka Springs, Withrow Springs, Huntsville, Saint Paul, Felker Town, Clarksville, Jasper, Green Forrest, Berryville
Take a beautiful tour through Withrow Springs State Park. Or, for a below ground adventure, visit Mystic Caverns and Crystal Dome. The cool caves at Mystic Caverns are a cool and quiet break from the heat of the road. The Mullberry River is recognized as a National Wild and Scenic River, and also home to a large population of Black Bears.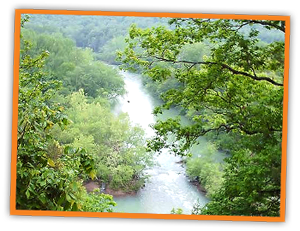 Points of Interest:
Withrow Springs State Park
In Hunstville, Withrow Springs features an everflowing spring that gushes from a small cave and a creek that meanders through the park.
Turner Bend
Here the National Wild and Scenic Mulberry River & the Pig Trail National Scenic Byway Intersect. For generations, travelers have stopped here to admire the river, forests, mountains and natural beauty of the area.
Mystic Caverns
Located between Jasper and Harrison, Mystic Caverns and Crystal Dome are some of Arkansas' best show caves.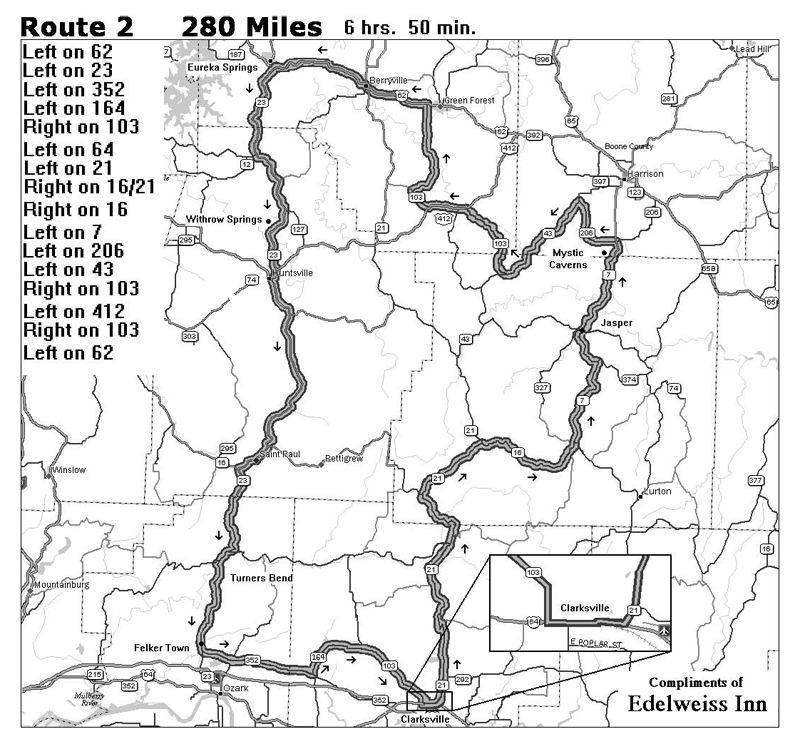 Map courtesy of the
Edelweiss Inn